Tips on writing a successful curriculum vitae: Europass and standard CV
Having a professional CV, with a clean design and well-ordered relevant information, is crucial nowadays. Recruiters spend only about ten seconds scanning a resume, so it is essential that it makes a great first impression. The main goal is to stand out from other participants and to let recruiters quickly get an idea of who you are, what your skills are and why you are the right person for the job you are applying for.
A recent survey in the UK has shown that the key aspects in a CV are:
working history that makes sense;
qualifications, skill set and competencies;
brief description of achievements;
clean, easily readable format.
Writing a successful CV is easy once you know how. Avoiding spelling and grammar errors, having a professional e-mail address, like name.lastname@gmail.com, and having a LinkedIn profile that matches your CV, with a good looking professional photograph as profile picture, will definitely help. Another suggestion would be to keep your social networks separated from your curriculum vitae.
It is crucial to choose a CV format that is appropriate for the position you are applying for. You can choose between standard resume and Europass CV.
Standard, two-page-maximum resume
With increased competition, making the effort to create a unique CV for every job you apply for can be helpful. This does not mean you have to rewrite the entire CV, just adapt the details so that they are relevant. Even though it might sound like a time-consuming process, optimizing and tailoring your curriculum to suit the requirements of each job that you are applying for can increase your chances of being added to the interview pile.
Try and stick to no more than two full pages of A4 paper, if you have over ten years of relevant work experience. In the UK it is best to have a clear, concise, two-page-maximum CV, clearly presented and printed on white paper.
Do not use geometric fonts that might be difficult to read, like Brush Script, Comic Sans, Futura and Papyrus. It is better to go for fonts with a sleek, modern look, like Helvetica, Garamond, Calibri, Tahoma, Georgia and Century Gothic. Select a 10 or 12 font size. The section headings and your name can be larger and bolded.
Do not use Arial and Times New Roman. There's nothing wrong with the fonts in themselves, it is just that they have been overused.
In the UK, work experience usually comes first, starting with your most recent employment, then comes your education. In other countries, like France and Germany, education comes first in a curriculum vitae.
In Italy, France and Spain, it is common for CVs to include personal details, such as your date of birth, nationality and marital status. In the UK, it is inappropriate to specify personal information in your CV, because of equal opportunity legislation.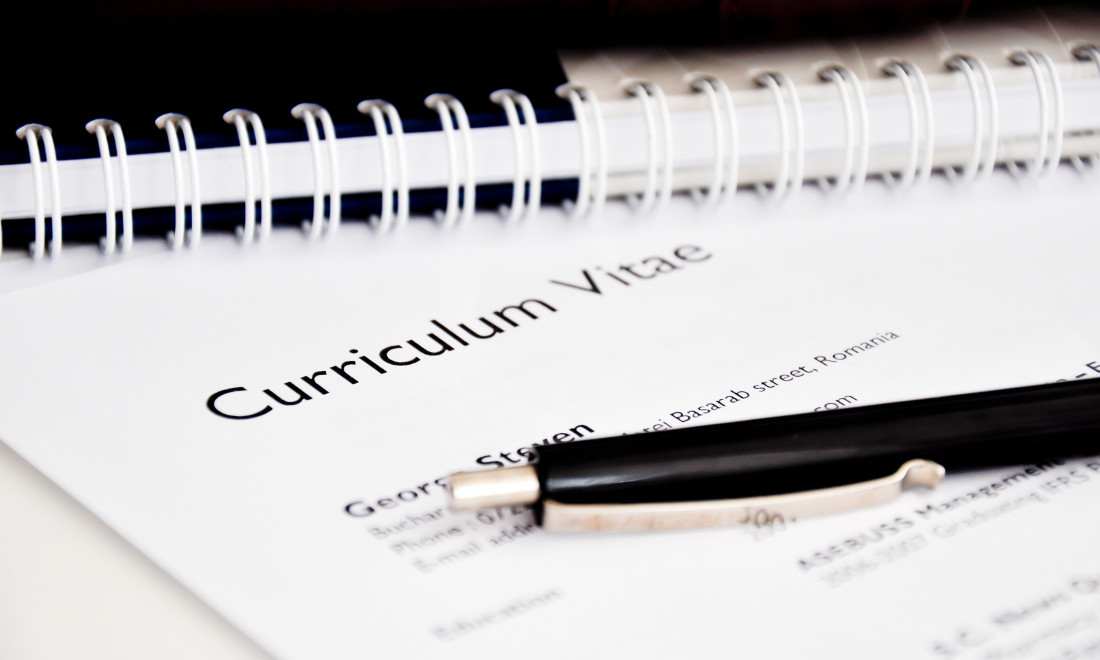 In France, Belgium and Germany, a CV usually includes a passport-sized photo in the upper right hand corner, whereas in the UK and Australia photographs are to be avoided, unless specifically requested in the job advertisement or unless you are applying for a job where physical appearance is a requisite, like, for example, model, receptionist and hostess. It is a no-go in USA. Most recruiters cross reference your name with your LinkedIn profile, so post a head and shoulders shot as your profile picture.
UK recruiters do check references and reach out someone who has employed you in the past to get feedbacks. References should be from one or two managers you worked with and can vouch for your skills. If you have never worked before, use a tutor or teacher as a referee.
Europass Curriculum
Standardized by Decision No 2241/2004/EC of 15th December 2004, Europass CV format is an official layout of curriculum vitae designed by the European Parliament and the Council. In some selection processes, only CVs in Europass format are accepted.
If you need to create a CV with the standard European format, go to Europass official website, compose yours using their free CV generator, available in different languages, and download it in PDF or Word file format before leaving the editor. Print your curriculum vitae on crisp white paper to make sure that layout is correct.
If you are looking for a job in the European Union, you can also create other useful documents from the same site, such as cover letters.
If not specifically requested in the job advertisement, it is not advisable to use a CV with the Europass format, because it makes it very hard for the recruiter to remember the candidate. Recruiters read lots of resumes every day, and the Europass CVs, being standardized, may risk to go unnoticed. Candidates might be mixed with each other and if the recruiter is looking for the candidate he really liked, he might not be able to find it because Europass CVs all look slightly the same.