Want to act in TV commercials? Here's how to get started
Getting yourself a job filming a TV commercial pays well, goes a long way in terms of connections and exposure and can open doors to bigger roles and lead to a host of promising career opportunities. All serious aspiring thespians get their feet wet in TV commercials.
And you do not necessarily need to be model-level hot to star in adverts. Commercial agents and casting directors are always looking for new faces and actors of all ages, shapes, sizes, looks and nationalities to help brands promote their products.
You might spend months auditioning to land your first gig, but, hey, can you imagine the delight of seeing yourself advertising Palmolive in the middle of The Big Bang Theory?
Here are a couple of tips on how to get started.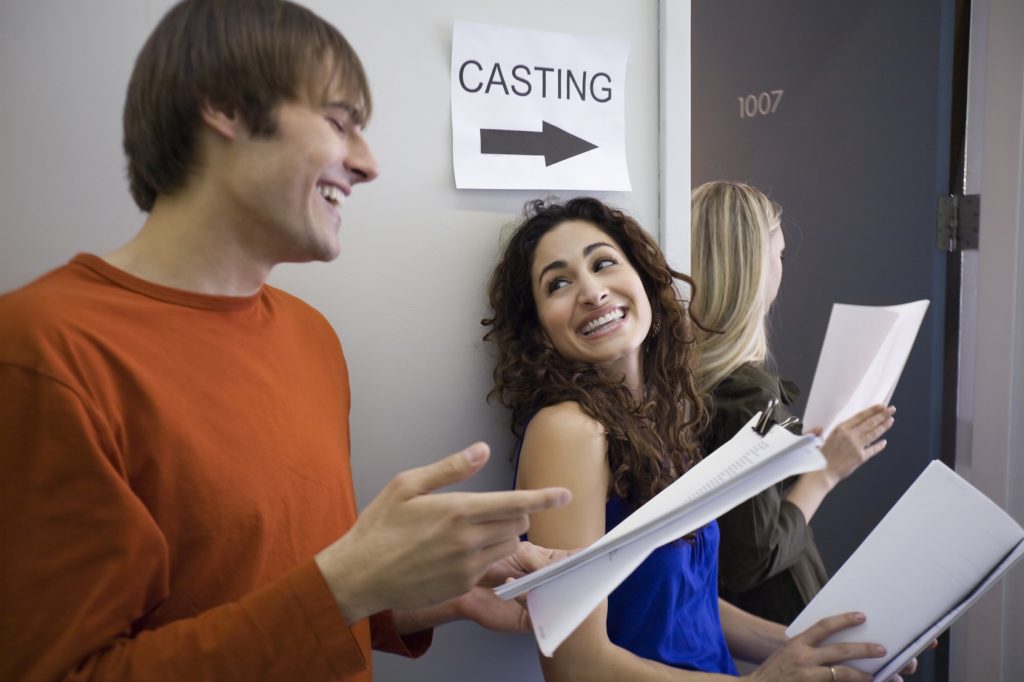 1. Take acting classes
You do not need to be a professional actor with well-honed acting skills to audition for an advert, but you definitely need to have some training in acting, and, specifically, in commercial acting. Work on your performance skills and start gaining a little experience and confidence in front of the camera. Taking acting classes will also help you meet other aspiring actors and find out about auditions.
2. Get a great headshot
You are going to need a good, high quality headshot. It is an essential marketing tool for any aspiring actor. How you present yourself in your picture is crucial. It's your calling card.
Go to a good professional photographer, not to a friend. Spend the money, it's definitely worth it. It's money well spent. Your headshot will be sent out to loads of casting directors. If it is bad and looks cheap, you look like you don't really care about your career.
If you want to be seen as a professional, not an amateur, and want commercial agents and casting directors to take you seriously, you MUST have a great headshot, not a duck face Instagram photo.
3. Look at online casting forums and websites
Search online casting websites like Backstage, To Be Seen and Casting Call Hub, and search through updated listing of casting calls for commercials of all kind near you. Sign up to the newsletters to get the latest local casting notices. Most sites and forums will have a list of open casting calls with all the details on the type of character they are searching for. Respond to casting calls that might be of interest to you.
4. Find a casting agent
A casting agent will send you on casting calls that are a good match for you, submit you to casting directors and connect you to TV commercial auditions, protecting you from unscrupulous, dishonest people who would take advantage of aspiring thespians' dreams.
5. Build a resume
Build a well-organized resume, on which you will include the basics, such as:
your name your or your casting agent's contact information;
your physical statistics, like height, weight, hair colour, hair texture, eye colour, eye shape, ethnicity;
your acting training;
your acting experience in TV commercials;
your special skills (languages, accents etc.).
What you need to know before auditioning
First of all, keep in mind that TV commercials aim at selling products or services to viewers. Therefore, correct preparation before a commercial casting is crucial. Doing a little research into the product you will be promoting in the commercial can make or break your chances of being cast.
Commercial casting sessions are different from theater auditions. Hectic and fast-paced, commercial casting is usually much shorter, lasting only a couple of minutes or less. So, make sure to:
arrive early, to reduce stress;
be as familiar with the copy as possible;
practice your articulation, diction and enunciation exercises;
know the words as well as possible;
prepare several different interpretations;
listen carefully when you are being directed;
be ready to improvise, if asked to;
show your energy;
have your headshot and resume on hand;
choose character-appropriate clothing;
have fun.
Should you ever be asked to do something you are not comfortable with, just walk away.
How much you can earn
Depending on the products and on how successful TV commercials are, it is possible for you to make quite a bit of money from such gigs. It is a lucrative business, indeed. That's why commercial auditions is something a lot of young actors and performers are focusing on first.
Break a leg!